Yanny of Laurel – Wat hoort u en wat hoort de Dragon spraakherkenning
Hoort u Yanny of Laurel? Merkten we een tijd geleden al dat we in een plaatje van een jurk verschillende kleuren zagen, nu lijken we ook nog geluid verschillend te horen. Wie heeft er gelijk, en wat zou onze Dragon spraakherkenningssoftware verstaan? We gingen het voor u testen.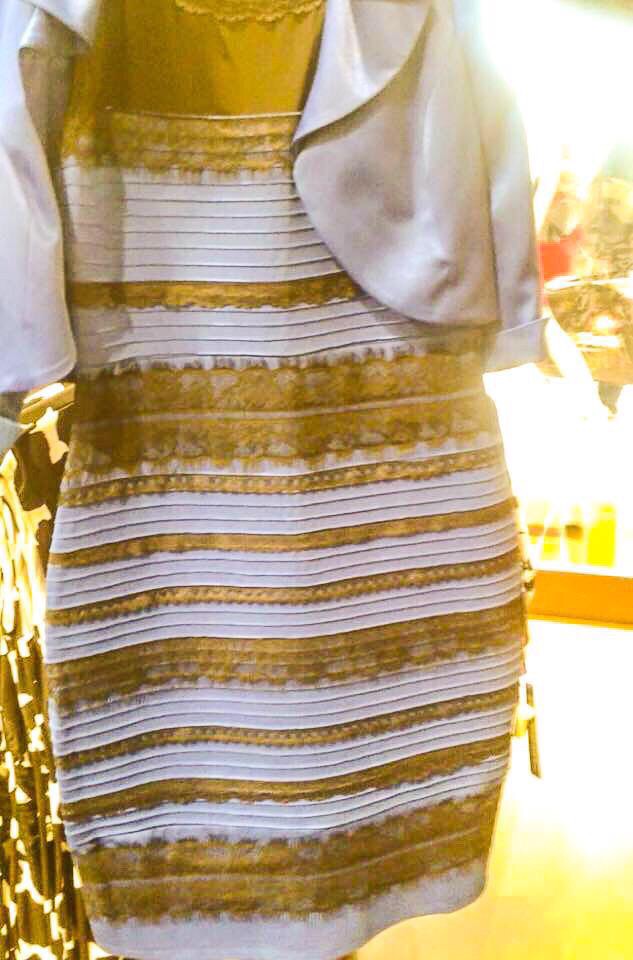 In 2015 was het internet in rep en roer over het fenomeen dat mensen ineens verschillende kleuren zagen. Was de jurk nu zwart met blauw of wit met goud?
De foto van een jurk zorgde er voor dat mensen gingen beseffen dat alles wat we zien niet zo duidelijk is als we altijd gedacht hadden.
Blijkbaar horen we ook verschillend.
Recentelijk konden we ervaren dat we ook onze oren niet kunnen geloven. Hoorden we nu een stem Yanny zeggen of was het Laurel? De meningen waren verdeeld en velen konden niet geloven dat de persoon die naast hen zat iets totaal anders hoorde.
Heeft u het al geprobeerd? Er zijn nu ineens tientalle filmpjes op Youtube verschenen met de test en verklaringen waarom de ene Yanny hoort en de ander Laurel. Luister zelf maar eens 
Bekijk dit YouTube filmpje van het NOS journaal met een verklaring
Wie heeft het nu goed? En wat zou een computer zelf horen. Wat hoort Dragon?
De nieuwste computertechnieken laten computers zelf "denken" en "leren". Zo ook de nieuwste spraakherkenningstechnieken die we vinden in moderne auto's, smartphones, televisies en de nieuwe "praatpaaltjes" van o.a. Google (Home), Amazon (Echo), en Apple (HomePod) en de Dragon Professional Individual 15 spraakherkenningssoftware voor Windows 10 computers. Door gebruik te maken van kunstmatige intelligentie (AI – Deep Learning technieken) leert de Dragon software spraak te herkennen en om te zetten naar tekst. En met een nauwkeurigheid die kan oplopen tot wel 99,5% en met een snelheid die vele malen sneller is dan zelf typen.
Nuance, de makers van de Dragon spraakherkenning, waren nieuwsgierig wat Dragon zou maken van de Yanny-Laurel geluidsopname en deden de test.
Dragon hoort Laurel
Nils Lenke, senior director van de ontwikkelafdeling bij Nuance zei: "Dragon hears 'Laurel.' De spraakherkenningstechniek die Dragon gebruikt is gebaseerd op kunstmatige intelligentie en neurale netwerken die werken op de manier zoals de menselijke hersenen "denken". Door duizenden uren van opgenomen tekst te voeden aan de kunstmatige intelligentiealgoritmen van Nuance kan de spraakherkenning uiteindelijk steeds beter woorden gaan herkennen. Maar, zoals het voorbeeld ook aangeeft is het nooit een exacte kopie van hoe mensen geluid horen en interpreteren. Mensen kunnen zich nog altijd "speciaal" blijven voelen, zeker de mensen die niet Laurel maar Yenny horen.
Neem ook de stap en stop met zelf typen
Wilt u meer weten over de Dragon spraakherkenningssoftware? AVT vertelt u graag meer over de mogelijkheden om met uw stem veel effectiever en efficiënter te werken dan via het toetsenbord uit de vorige eeuw.
Lees hier meer over Dragon spraakherkenning of bel met onze adviseurs : + 31 23 529 4344
---
De originele tekst van de test door het team van Nuance, de makers van o.a. de Dragon spraakherkenning
Sorry, Team "Yanny" – AI says it's "Laurel"
Is it Laurel, or is it Yanny? The audio clip that has divided the world has an answer – and according to Nuance researcher Nils Lenke, it's backed by artificial intelligence.
By Dayna McCoubrey
Posted May 18, 2018
Back in 2015, the internet was in an uproar over the phenomenon known as "The Dress" – a seemingly innocuous photo of a black and blue (or was it white and gold?) dress that prompted experts to investigate the science behind human vision and color perception. This week, a new sensation has ignited another fiery debate.
While studying for an exam, a high school freshman found an audio clip for the world "laurel" on Vocabulary.com – except to her, it didn't sound like "laurel" at all. The recording was posted to Reddit and chaos ensued. The sound bite left listeners astonished that they could hear something so entirely different than the person sitting next to them.
What do you hear?! Yanny or Laurel pic.twitter.com/jvHhCbMc8I — Cloe Feldman (@CloeCouture) May 15, 2018
So, is it Laurel or Yanny?
The audio clip that has divided the world finally has an answer. Well, another perspective at least. And this one is backed by artificial intelligence.
We used our Dragon platform, the speech recognition software behind many Intelligent Assistants in the car, on TVs, IoT devices, and beyond, to find out what it would make of the clip. The result was "Laurel," without a doubt.
Nils Lenke, senior director of corporate research at Nuance, said: "Dragon hears 'Laurel.' Speech recognition technology today is based on artificial neural networks that are supposed to mimic the way the human brain works. We train these networks on thousands of hours of human speech, so it can learn how the phonemes – the smallest building blocks of language – are pronounced. But it is clearly not an exact copy of how we as humans hear and interpret sounds, as this example shows. So, we can all still feel "special"– especially those who hear 'Yanny'!"
Artificial intelligence stands with Laurel. Maybe those of us in camp Yanny will be on the right side of technology for the next viral controversy.