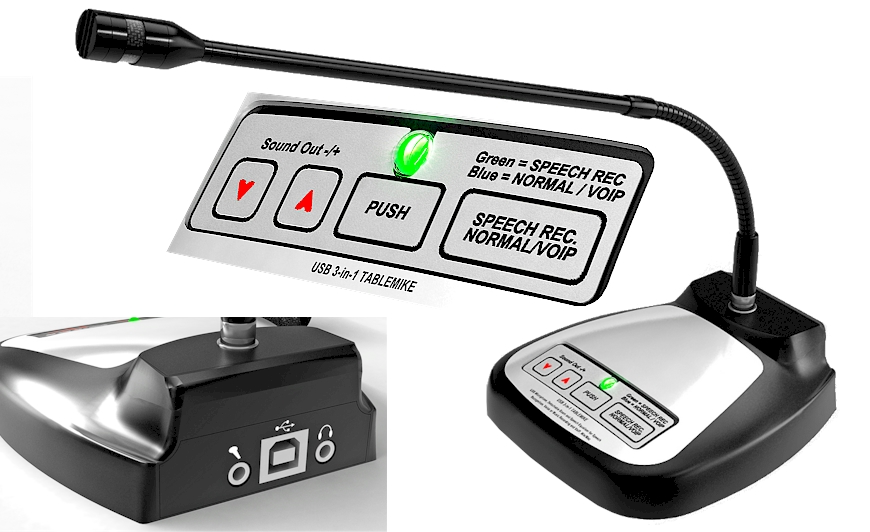 Tafelmicrofoons
Hoe comfortabel deze ook zijn, het is niet altijd prettig of mogelijk om een headset te dragen. Tafelmicrofoons zijn het beste alternatief in die situaties. U dicteert heel comfortabel achter uw pc en de Dragon spraakherkenningssoftware typt uw dictaat.
Voor meer bewegingsvrijheid kunt u ook kiezen om te dicteren in een microfoon die voor u op uw bureau staat. U heeft dan geen 'last' van het draadje van bijvoorbeeld een headset. Loopt u even weg van uw werkplek dan hoeft u dus niet uw headset af te zetten.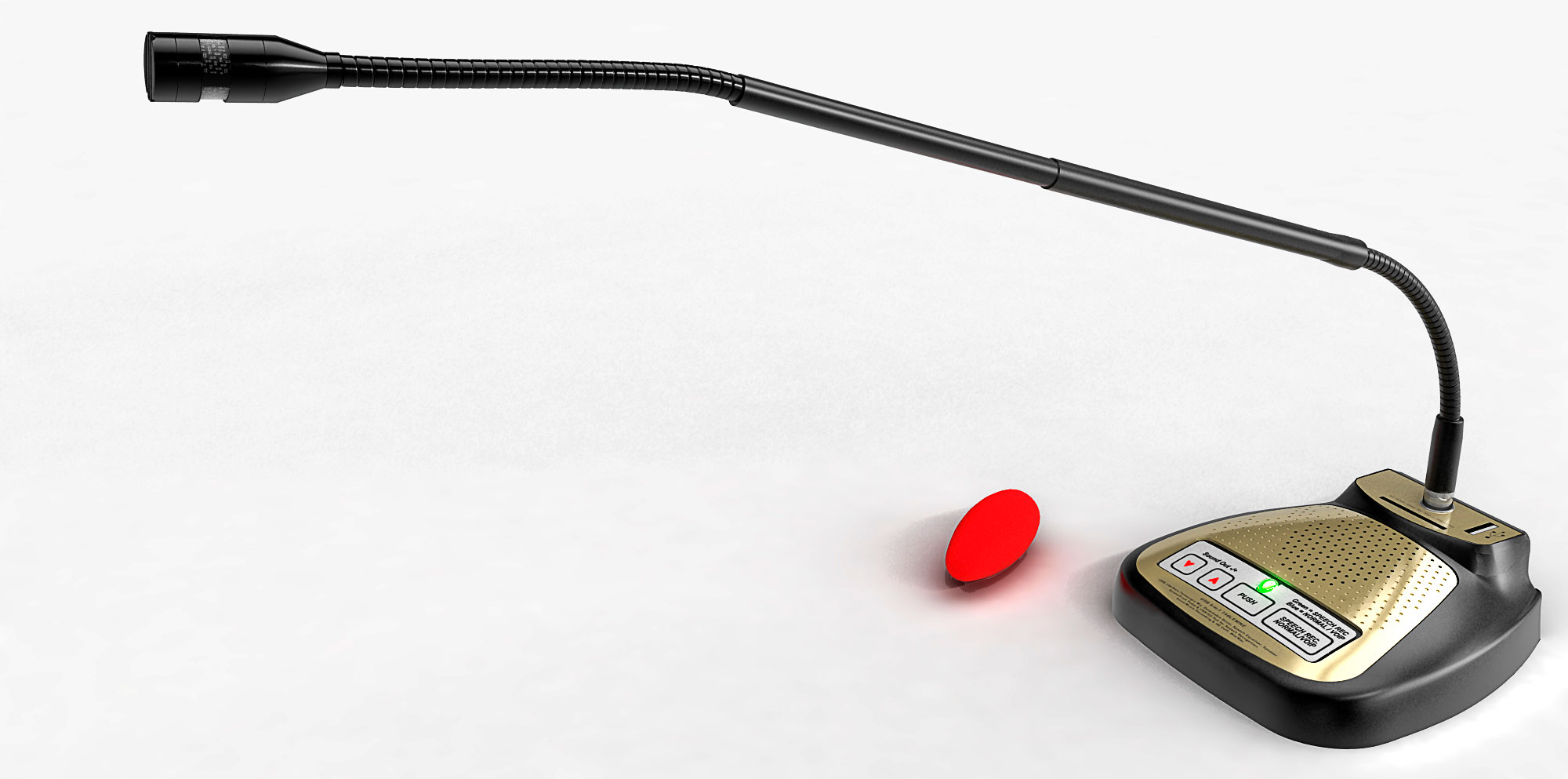 Mogen wij u helpen?
Met zo veel verschillende pakketten spraakherkenning, modellen headsets, instap en luxe recorders, transcriptiesets en workflowsoftware begrijpen we dat het voor u misschien niet makkelijk is om zelf de juiste keuze te kunnen maken. Wij geven u dan ook graag advies via de telefoon (023 – 529 43 44), chat of e-mail!
Dicteren achter uw pc
Bij het gebruik van een goedkopere tafelmicrofoon kan de herkenning slechter uitvallen indien u niet in een stille ruimte dicteert. Wij adviseren dan ook om te kiezen voor de zeer goede SpeechWare modellen. Bekijk hieronder de film met een uitgebreide test van de SpeechWare tafelmicrofoons
Bekijk alle

Tafelmicrofoons
---